Christian Louboutin designs his first baby shoes for Goop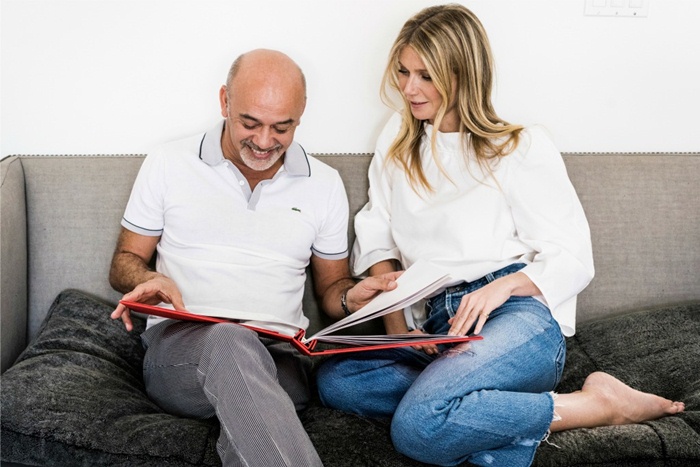 Goop, the lifestyle brand founded by the actress Gwyneth Paltrow, has collaborated with the famous French shoe designer Christian Louboutin, to launch a new exclusive collection of baby shoes. It is the first time that Christian Louboutin is bringing out a baby shoe collection and it's gonna be an exclusive and limited-edition collaboration between him and the brand, so we don't know whether he's thinking about creating a permanent baby shoe line with his name. The collection was unveiled on September 15, but it's set to launch on November 16.
The Loubibaby, as the name of the shoe is, is the cutest Mary-jane design you're ever seen, with a handmade bow on the side, and Louboutin's signature sole. There are two satin versions of the shoe, available in blue and pink, and also a gold Nappa Laminato version. The cost of the baby shoes is $250, and they will be sold at goop.com and at Goop's holiday pop-up shops in New York, Los Angeles and Miami.
The collection will also include 4 women's designs, as part of the collaboration between Christian Louboutin, and Goop: two pointy-toe high heel pumps (Konstantina & Bow-T), a casual rounded-toe ankle boot with a thicker high heel (Marchapp), and a pair of grey flannel loafers, with black suede tassels and a spiked toe (Lovely Flat). You can see the whole collaboration collection, here. The women's collection is priced between $795 and $945.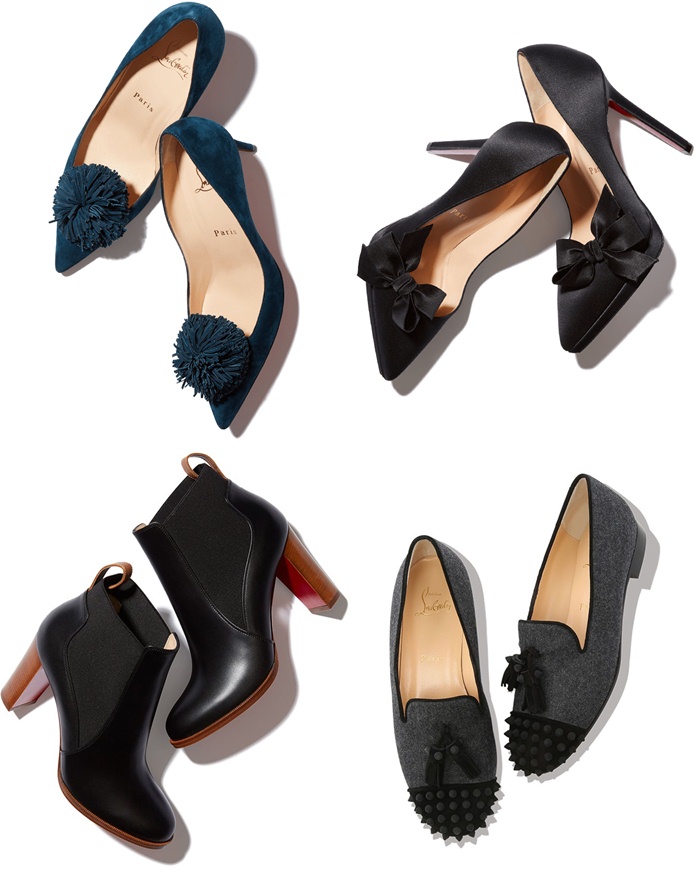 SHOP CHRISTIAN LOUBOUTIN: