Morphe Brushes 35O 2: Second Nature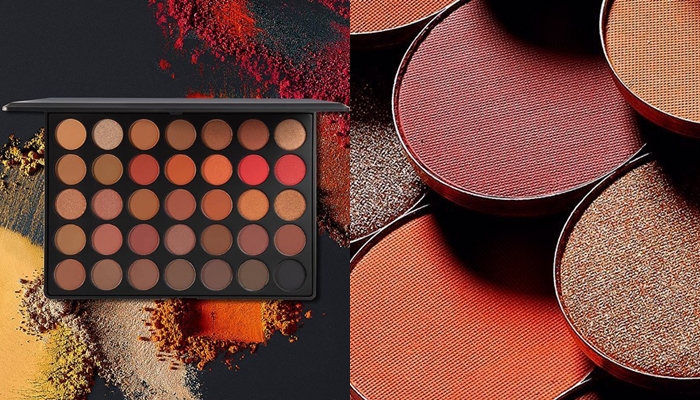 It's been two years since the first 35O Natural Glow palette from Morphe Brushes and the brand celebrates it with the announce of a 2nd 35O palette. The new palette is called 35O 2: Second Nature and as we can see from the photos is full of neutral colours. Prepare to fall in love again with all these beautiful shades. The palette contains both matte and shimmer colours in neutral shades. There are a lot of orangy and fiery shades and we are so excited for this. The 35O 2 palette gives us magor autumn vibes! Personally it reminds me a lot of pumpkin and leaves.
Let's be honest here, who can resist to these colours? Just image all the amazing eye makeup you can create with this. From an everyday morning look to a full glam night look this palette will definitely make your eyes stand out.
According to Morphe Brushes official Instagram account the palette has the same pigmentation as the 35O Natural Glow palette. It will be available on the 12th of October, right on time for some killing autumn inspired makeup looks. You could find it both online and it stores at the price of 23$. I have a feeling that this palette will be sold out pretty soon so if you really want it you better hurry up!
Photos courtesy of Morphe Brushes official Instagram account
SHOP Morphe Brushes 35O 2: Second Nature