Look of the day | Floral maxi dress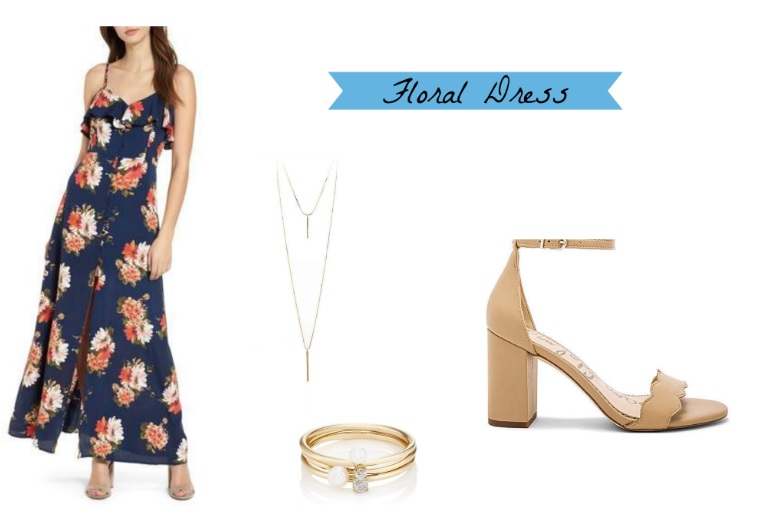 It's not the first time we show an outfit based in a floral dress. It will certainly not be the last, too. We love these dresses as they are so stylish. Furthermore, a maxi dress is undoubtedly a perfect choice for this season. Today's look of the day is emphasised more on the jewels than the dress itself.
Wear your favourite floral dress, maxi or not, with a pair of beige sandals. It's a well-known fact that beige fits perfectly with everything. As for your jewels, create a dynamic combo. Personally, I like wearing a necklace with a set of 2-3 rings. You can combine a necklace with a pair of earrings or a bracelet, as well. I picked gold jewels but feel free to make your own choice. A few impressive ones would be ideal, as long as you don't overdo it with too many pieces.
SHOP THE LOOK: