5 Instagram accounts you should follow
If you're on Instagram, you know how addictive it is! You catch yourself checking your feed every couple of hours (or even sooner) to see what everyone uploaded. As fashion bloggers we love to follow other fashion bloggers' accounts since their feeds tend to be quite inspirational. We gathered our top 5 fashion bloggers' Instagram accounts we think you should follow.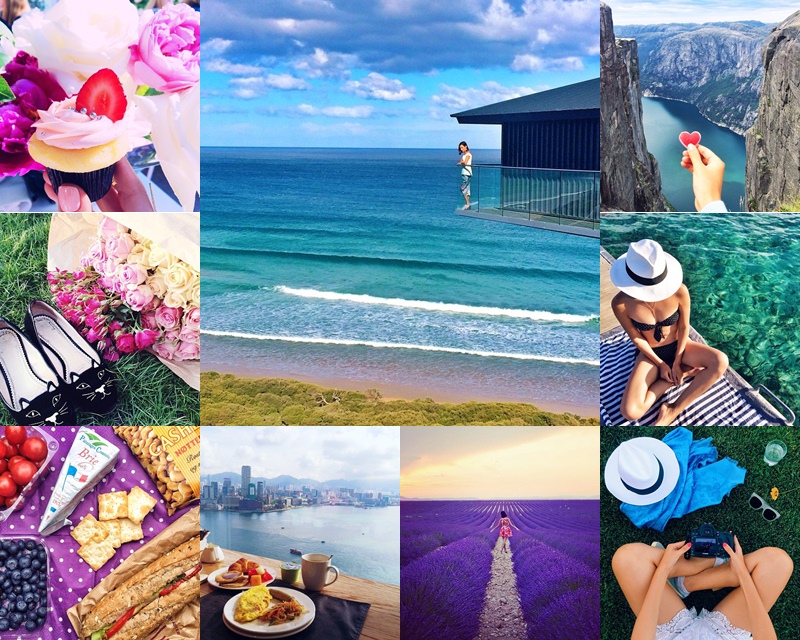 Gary Pepper Girl: "Escape into the world of Gary Pepper, a realm of vivid colour and endless possibilities". Follow Gary Pepper for inspirational photos from all around the world. Nicole has a very unique point of view on photographing everything, and we love her for that.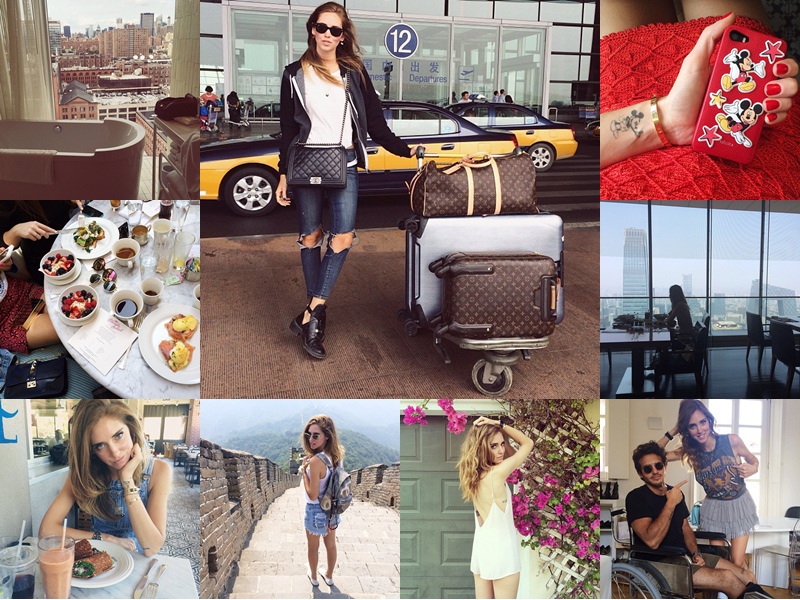 Chiara Ferragni: "Love fiercely (and don't forget to stop along the way to take photos)". On Chiara's account you're going to see photos of her, constantly traveling the world, dressed in the most high-end brands, lots of selfies, pictures of delicious food (that we're always wondering whether she eats or not), photos of her team, and her new boyfriend (although we refuse to post about him, so take one with her ex, Richie instead).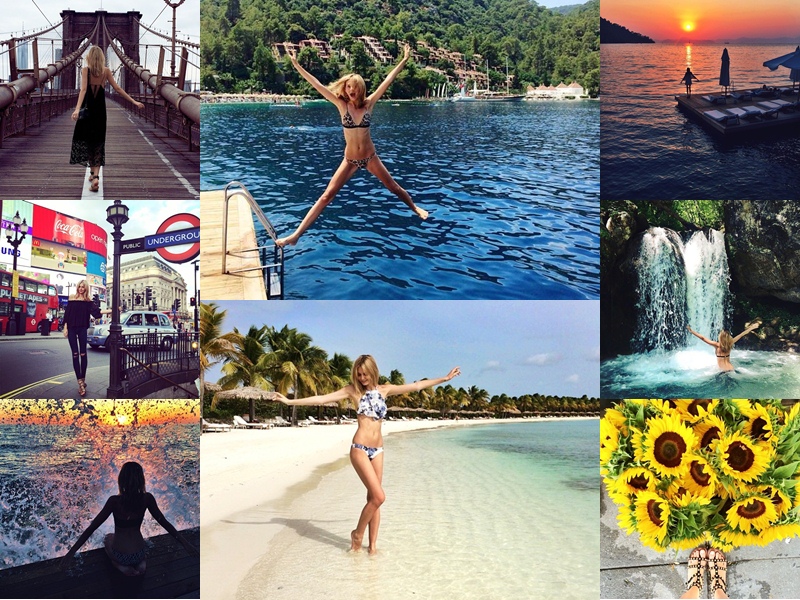 Tuula Vintage: "Jessica Stein: Not all those who wander are lost. Travel & personal style blogger." Jessica is a world traveler, and a fashion blogger. Follow her to see gorgeous photos of places you may never have the chance to go to, from a fashion blogger's point of view.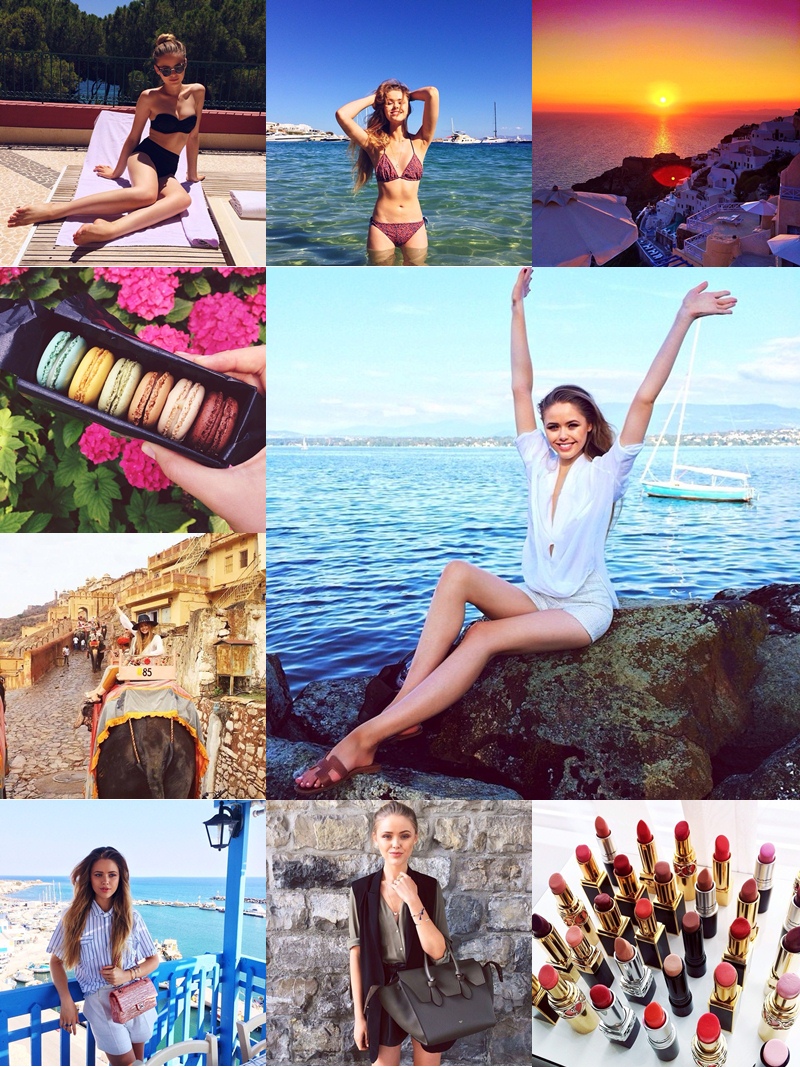 Kristina_Bazan: "Creative mind and founder of Kayture, an online fashion destination for everybody loving luxury, lifestyle, beauty and travel." We've already established how much we love Kristina's blog, so it was a no-brainer we love her Instagram account as well. On her feed you'll find lots of selfies, photos from her travels, and her everyday life in general and outfit photos from her personal style blog.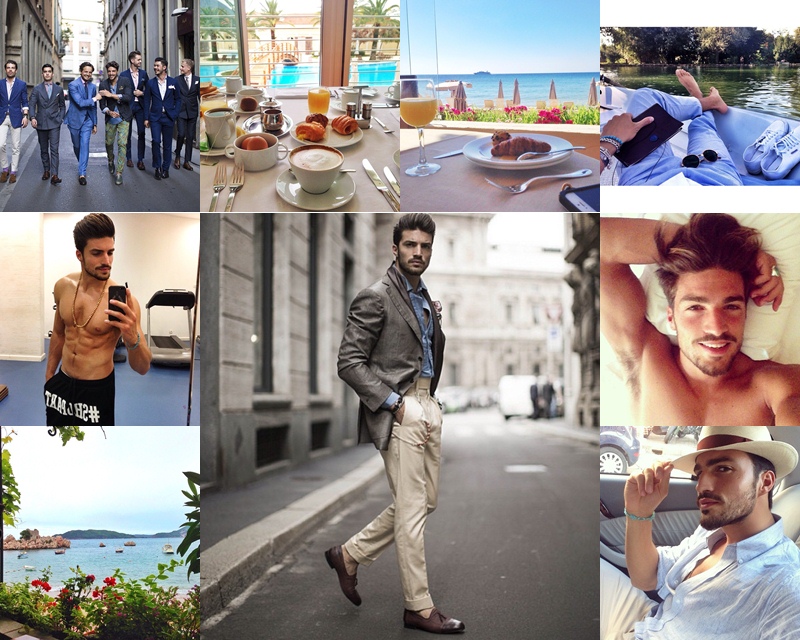 Mariano di Vaio: "Model-Actor-Influencer". Last but not least, it's Mariano's account. We just couldn't finish this post without adding women's favorite man and fashion blogger. Mariano's account, is again a mixture of selfies, outfit photos, travel photos and lot of photos showcasing his abs. Make sure to follow him girls! 😉
All photos of these collages belong to the respective owners of these accounts.