5 more Instagram accounts you should follow
Following up my first 5 Instagram accounts you should follow post, I'm back with another one, with 4 bloggers' accounts + 1 one I'm sure you'll all love. Check out the other editors' posts, for more "you should follow" madness.
Frassyaudrey: This is the Instagram account of Audrey Leighton Rogers the fashionista who lives in Paris, blogging about her life and outfits, and often travels to Spain. Since we have already told you how much we love her style as a blogger, we couldn't leave her Instagram account out. It's a real gem, and you should definitely follow her.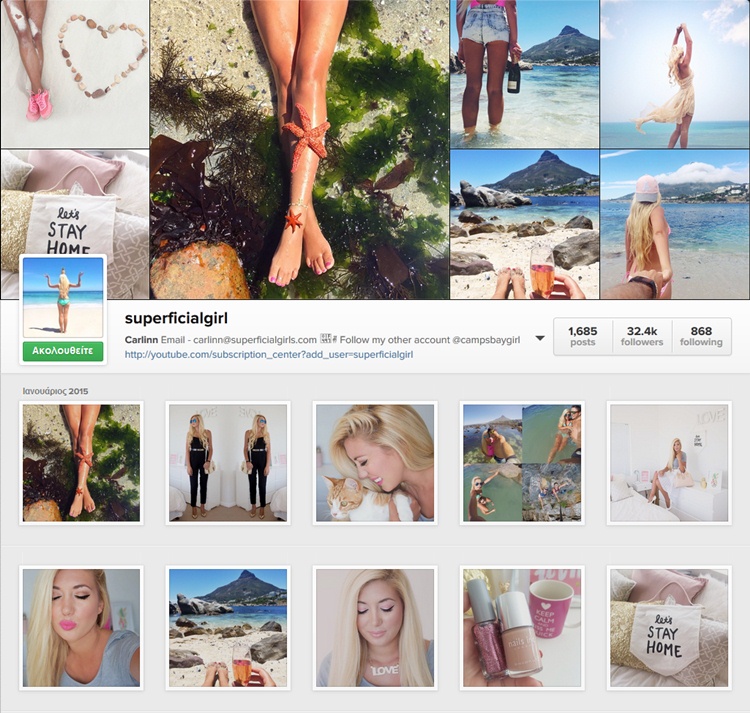 Superficialgirl: Carlinn Meyer is the pretty owner of this account, who's also a fashion blogger, we've written about here on Stylishly Beautiful. Her account is dreamy, painted in pastel hues, and beautiful beaches. If you follow her, you won't only see her pretty and girly style but you'll also see glimpses of her life in beautiful Camps Bay, Cape Town. Follow her other account @campsbaygirl too if you enjoy discovering beautiful places you dream of visiting one day. I know I do!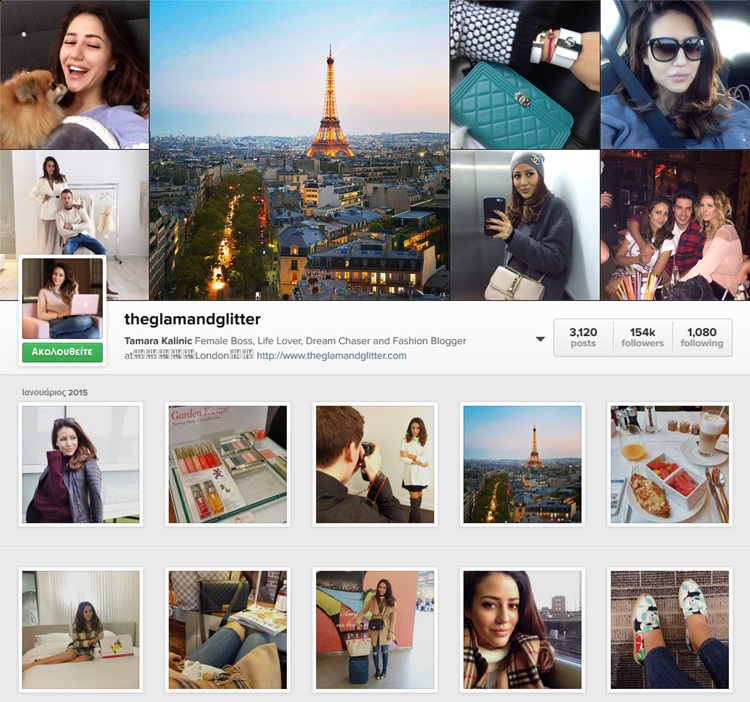 Theglamandglitter: I've recently talked to you about Tamara Kalinic and her blog The Glam and Glitter. So of course I had to also share with you her Instagram account to get a better look at her everyday life. Glam and glitter indeed! I just love it!
Wishwishwish: Carrie Harwood is a "blogger with a passion for cats, florals & burgers + an extreme case of wanderlust", based in London. Beautiful photos, lots of food, style and inspiration… What else do you need?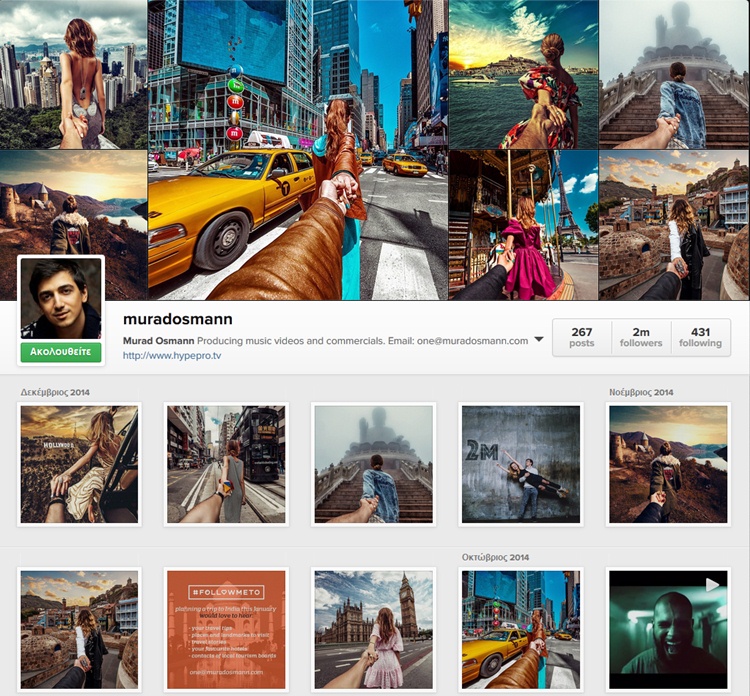 Muradosmann: Murad Osmann is a producer of music videos and commercials but he's more well-known for his #followmeto "movement" with his fiancée Natalia Zakharova aka @yourleo. I'm sure you've all seen photos of their Followmeto project, but maybe you didn't know who started them in the first place. Well, that's them. And by the rate these kind of images are being replicated by other people on Instagram, you can see how successful this project has been. Their photos are always well directed, well-styled, and they give us the chance to follow their travels all around the world. The most amazing of all, in my opinion, is their recent one with them flying on a helicopter on the way to the Hollywood sign, while doing their usual #followmeto move. Simply breathtaking!