Astalift Brightening Serum Review
Magazines are a great source of recommendations – sometimes really good, sometimes superfluous. I read about this serum and wanted it – but I am still deciding the category that Astalift Brightening Serum belongs to.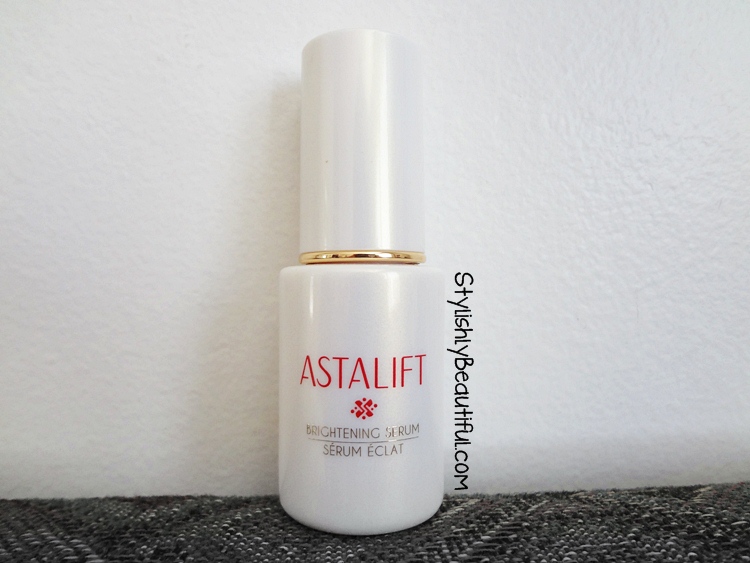 Actually I don't really like when a product says "use before your daily cream". I like practical things and one product must be good for all – serum, moisturizer, even better if it protects from sun damage. So this one says apply it before cream… well, I tried it without a cream after that and I liked it. It's a bit colored, red or coral, and watery. Normally I wouldn't think it's a serum or even a cream. But it accomplished my needs – it is a nice moisturizer. I had some dry patches yesterday and it made my skin soft and even again. So it passed the test of practicality 🙂
As for Brightening – I didn't really like that word. What does it mean? That it will make your skin whiter? Well, no. Actually, I read it helps minimizing sun stains. And it also says it has antioxidants and so it helps to protect your skin from ageing.
So, after all, it's a good product. Would I recommend it like "wow"? No. It's good, but not like some other products that I reviewed here and really prefer. But it's nice after all and surprised me as a nice moisturizer.
Product displayed here is my own – Photo © StylishlyBeautiful.com by Denise S.