Meet the blogger | S for Summer

Summer is what you'd call "the girl next door", and as her name states she loves summer, and every year she counts the days till summer's arrival. Creative and playful she loves writing, and she likes talking about the things that make her happy through her lifestyle blog. But I'm going to let her talk for herself, through her interview. All you have to do is read her answers and check out her blog for more.

1) SBT: Tell us a few things about yourself.
I'm Summer; a girl who loves Summer, traveling, and the sea. I like details, such as a piece of paper filled with thoughts, long walks with friends, the sun brightening the ends of my hair, books that make you feel things, the shelter I find in the arms of my loved one, and new recipes that are taking form in my kitchen.
2) SBT: How did you decide to start your own blog?
I had things to say, and ideas to share so I thought that it was a nice way to communicate not only with friends, but with people I may never have the chance to meet in person, and create new relationships. S for Summer is a community, a companionship, like every other blog. It's a meeting point.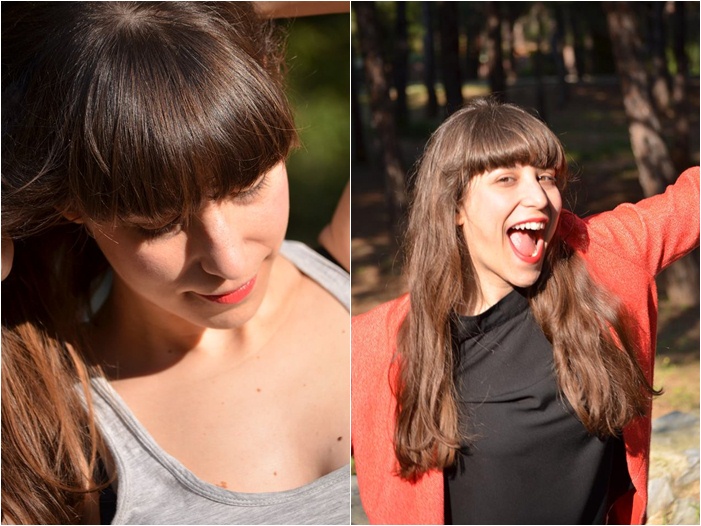 3) SBT: What's your favorite post category on your blog?
S for Summer is a lifestyle blog. Most beginner guides to blogging tell you to "choose a category and stick to that. Otherwise it will be difficult to succeed". I don't care about succeeding, only sharing. So I share travels, ideas, recipes, small poems, and also some guest posts by summer friends. We have a little bit of everything, as it happens in everyday life. I love the column "Meet  such and such in 9+1 answers". Each time we're preparing an article for this column we get giggly, become more creative, and meet someone from the beginning.
4) SBT: What is blogging for you and what do you like the most about it?
Hmm… As I stated above, it's a form of communication. Sharing… A community. I like the fact that it allows us to express ourselves and communicate. It reminds us to be more creative, and gives us excuses to chasten art, to find beauty in every small or not-ordinary thing, and become a little bit happier by bringing that beauty out.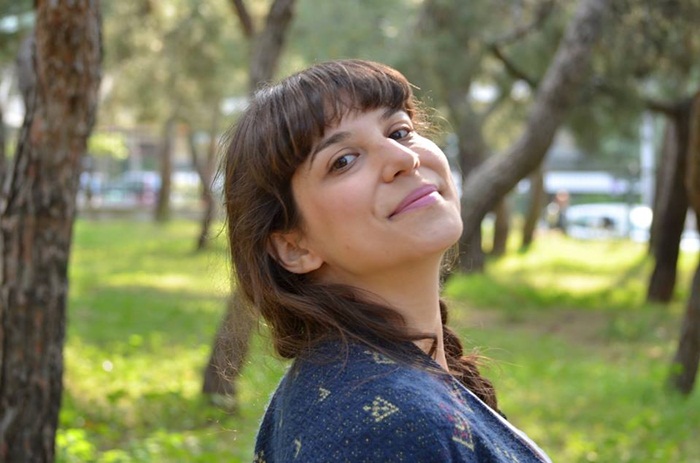 5) SBT: Apart from blogging, are you working on something else these days?
Apart from S for Summer, I try to get to know my city, my friends, myself, the world. I read a lot, I smudge colorful notebooks with haiku and bonsai short stories, I run, spend time swimming and making dreams for summer and S For Summer. I have a job that keeps me creative till the afternoon, and I'm very lucky for that, and at the same time I attend Creative Writing courses.
Also, lately, I've been watching the 5th season of Girls by Dunham, and I watch all movies/series related to the works of Austen and the Brontë sisters. I intend to find their books in my childhood library and travel together with them to the 19th century.
6) SBT: Do you think that blogging can become a full-time job in Greece? Is this something you'd like for yourself?
I haven't looked into this. However, I think that Greece is a long way from this. There are many remarkable blogs and portals and many alternative efforts have been made, such as your collaborative site, which is quite original for Greece. This shows that we're in a good way… I'd love if I could live out of blogging, but I love my day-time job very much, so I'd prefer it if I could do both at the same time, like I do now.
7) SBT: What would you advise someone who wants to start blogging?
Do what you love! This way your readers and followers will also love it. We're soon starting a new column on S for Summer, with ideas and tips about blogging, so as every blogger can share ideas that helped him/her grow. You live, you learn, and as you learn, you grow. It's the same with blogging. If you have something new to say then you'll have resonance.
8) SBT: Lately you've returned to blogging with many new recipes. Do you like food blogging? Would you like your blog to go into that direction?
Oh I like experimenting in the kitchen so much. Indeed, S for Summer has overflown with  fragrant recipes, especially sweet treats, vegan innovative ideas, and things I find and try out myself. Without noticing it, is has taken such a direction, because the art of cooking and confectionary concern the mind of Summer lately. However, as we said above, there are many other categories, that depending on the mood, will have more motility.
9) I know you've traveled a lot, and I want you to tell us which is your favorite place from the ones you've traveled to so far.
It's a tough question. Every place has become my favorite for one or two moments. Depending on my needs at that time. Even the city in which I wake up and go to sleep, becomes my favorite. Depending on the occasion. Depending on the company. I wouldn't like to pick a place that would be difficult to wander to as my favorite. So I'm going to say Koufonisia and Agistri, with their beautiful waters.
10) Which are your future plans/dreams?
Dreams? I have a list with the 30 things I want to do before I become 30, and after that I'll make a list of the 40 things to do before 40. A step at a time! For starters, I want to fill the boxes on my list before I become 30, with lots of traveling, excursions, love, sleeping before 10.30, and early mornings; A book of mine in your bags, and another one in your bookcases maybe, to find balance and share my days with people with same interests, to engrave my own harmony. As for S for Summer, to make you feel as beautiful as you feel when you're starting your summer vacation.
Photos Dimosthenis Maragos
Find Summer: