5 healthy eating Instagram accounts you should follow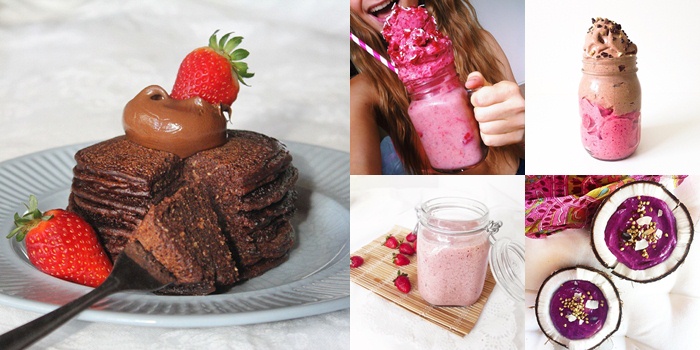 Now that we've started a food corner series on Stylishly Beautiful I can finally share with you some of my most favorite accounts. You might already know that I'm a huge food lover, and I love taking and looking at food pics. Lately I stumbled upon various accounts that are all about healthy eating, and most of them are vegan. I'm not a vegan myself, but I do appreciate the healthier alternative, and of course the eye candy. I'm just obsessed with smoothies, and can't wait to try all those nice-creams or nana-creams I see all over Instagram. I follow many accounts like these 5 I'm gonna present below, and if I was able to check my feed more often, I would have followed even more. But let's see these 5 for now.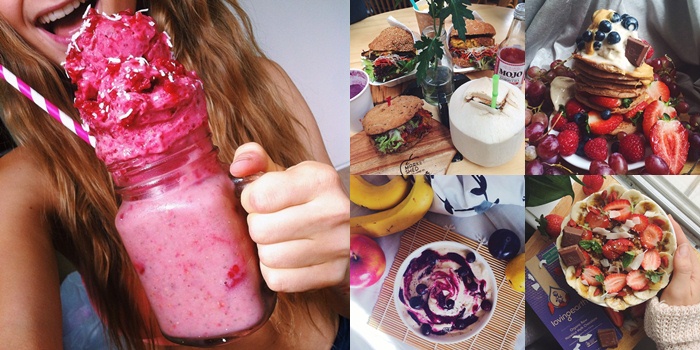 annietarasova: Annie is a 19 year old from Australia, vegan and a Naturopathy student. She posts daily and gives inspiration about healthy vegan food and drinks, to 12.2k followers on Instagram. She posts her recipes on her tumblr, here.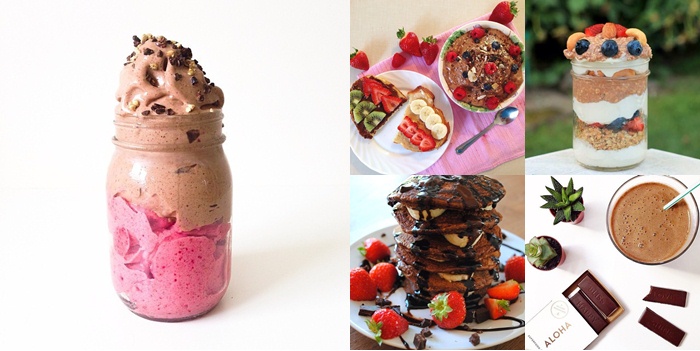 healthshots: A fitness enthusiast, who gives healthy food inspiration daily. I love the photos of this account. The food looks healthy but delicious and it's always impeccably styled.
healthyhashtags: HealthyHashtags is the account of Muna Fletcher, an 18 year old student from Sydney. She's a vegetarian and she's into fitness and healthy living. I follow her for a long time now, and I think her account used to have more pics, but she reinvented it about a month ago, and I think she deleted the previous ones. It's a shame, because they were also amazing.
onehappylifetogo: Thais' account looks absolutely stunning. I just love her food pics, don't you? As she states on her account she's a "Plant-muncher, mindful eater, living with three cats". She likes yoga and sweet things.
vanillacrunnch: Lara Delilah aka VanillaCrunnch has the most followers of all these 5 accounts. She uploads inspirational food and fitness pics daily, and she also has a blog, and an e-book, for those of you who want to try her recipes.
All photos belong to the Instagram accounts linked above