Meet the blogger | Fashionizein
Theano is relatively new to this whole blogging world, but she had a great start and managed to quickly acquire her own readership. Her blonde super-curly hair is her characteristic that catches your attention at first, but her style is the one that's gonna keep you coming back to her blog. Sometimes casual, sometimes girly or even rock, she expresses herself through her style, and all you have to do is follow her blog to learn more about her. Let's get to meet Theano, through the interview she gave Stylishly Beautiful: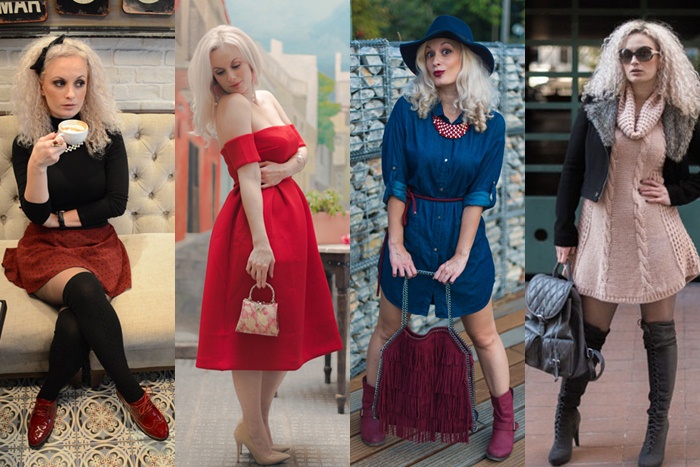 1) SBT: Tell us a few things about yourself.

My name is Theano, I'm from Thessaloniki, Greece, and I've always had super curly hair. I love watching foreign TV series (Dexter, Fargo and Breaking Bad are my favorites), and I don't like waking up early in the morning – at all! In other news, I usually spend my days photoshooting for an outfit post for my blog, editing a post, or uploading photos to Instagram.
2) SBT: How did you decide to create your own blog?

I realized that I wanted to work in fashion, through a fashion & styling online community called Looklet.com, where you were something like a virtual stylist. That's when I found out what makes me happy. And because the easiest, less expensive way, and maybe the rightest one to get in the game is to do something yourself and present your work and yourself in this way, after 3 years of thought and 5 months of working on it, Fashionizein.com was born.
3) SBT: How would  you describe your signature style?

I like playing with my style, and not put a label on it. I like combining styles like rock & girly, and turn it to something completely mine. In general, I'd say that casual chic with girly, romantic, playful or rock touches characterizes my personal style best.
4) SBT: Which 5 pieces (beauty and/or fashion ones) would you say that comprise your signature style these days? 
A colorful coat (in many colors from pastels to bright ones), a mini skirt, over-the-knee boots (I absolutely love them!), and a bag with a unique design (such as a heart or a daisy), I'd say that are definitely the characteristic pieces of my signature style. As for beauty, my eyes are something I prefer to highlight, so a good quality black mascara for intense lashes completes the top-5 of the pieces that comprise my personal style these days.
5) SBT: Which is your biggest weakness amongh these 4: Clothes, shoes, bags or cosmetics? 
Oh, that's a tough question! 🙂 At times I show a weakness to all these. But if you think that even when I believe I'm going through a clothing-addiction phase, I'm still thinking of buying more shoes, then I'd say that shoes are my true weak spot, among these 4. 😉
6) SBT: What's blogging for you and what do you like the most in it?

Blogging started as a pleasant way to pass my time, but it's now a way of thinking and a way of life. What I like the most about it, is that through blogging I get to convey my love for fashion, show my personal style and communicate with people who share the same passion and have the same interests as me.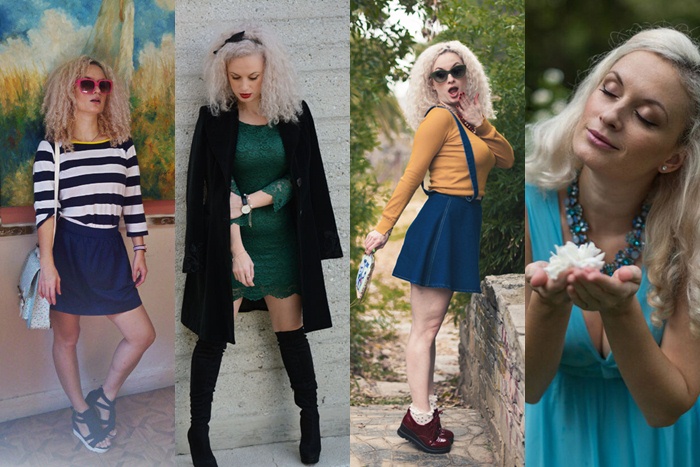 7) SBT: Do you think that fashion blogging has changed you in any way?
Yes, of course it has, and it's for the better. It has made me more responsible, more creative and happier!
8) SBT: Is there something that you did in the past, and if you had the chance to change that, you'd do it differently now? 
There is something that I did in the past and if I had the chance to turn back time and change it I would have. I would have created my blog sooner, back when I thought of creating it the first time, and not 3 years later. I believe that I was a bit late to that, but still, as they say, better late than never, right?
9) SBT: Have you encountered any difficulties since the day you started blogging? 
Not at all! Everything was quite favorable for me, this past year I've been in the blogging industry.
10) SBT: Which are your future plans/dreams? 
I wish to be able, and have the luck and the will to do many beautiful things through my blog, with the goal of it reaching a point where I'd be able to do it in a professional level.
Find Theano: